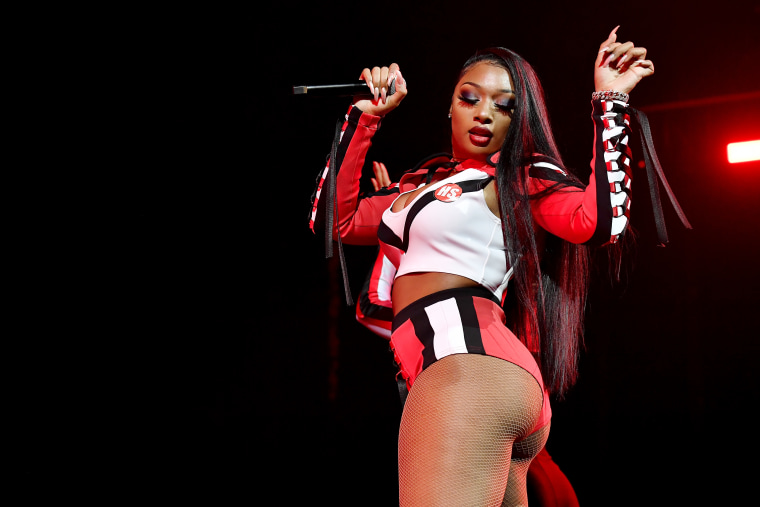 Here's a Tuesday treat for you: a brand new freestyle from Megan Thee Stallion. Posted on Twitter, the two-minute track comes with a beat from Lil Ju, the producer behind some of Megan's biggest hits like "Big Ole Freak," and "Cash Shit."
Megan doesn't make any direct reference to the July shooting that left her shot in the foot and Tory Lanez arrested for felony assault, but the song still serves as a convincing deflection of all the distractions from her talent. "I must be Olivia Pope 'cause y'all keep putting me in all of these scandals," she raps at one point.
"I was supposed to post this last night live from the studio," Megan wrote on Instagram, "but I think ima drop these every Monday." Watch above and tune in next week for (hopefully) more Megan Mondays. Megan's most recent single, "Don't Stop" featuring Young Thug, dropped at the beginning of October.