Avalon Emerson reinvents The Magnetic Fields' "Long Forgotten Fairytale" as a synth-pop wonder
Taken from Berlin-based DJ Emerson's upcoming DJ Kicks mix.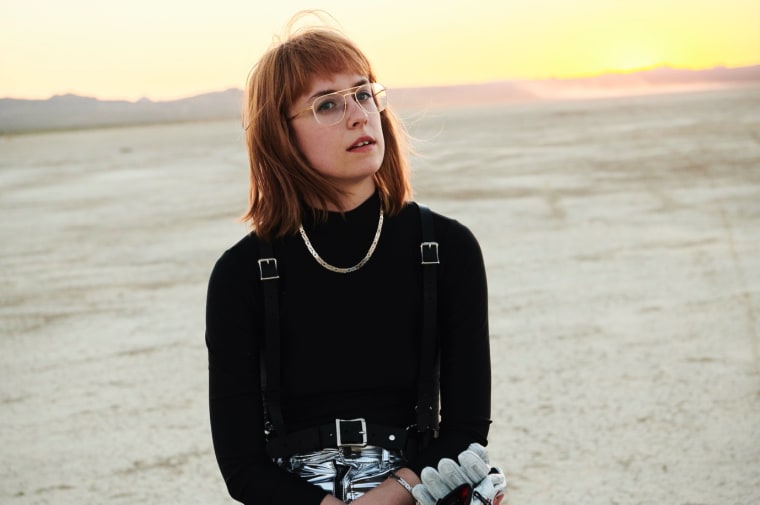 Avalon Emerson has shared a cover of "Long Forgotten Fairytale" by The Magnetic Fields. The DJ and producer's take on the song, taken from Stephin Merritt's 1999 album 69 Love Songs can be heard below. It is accompanied by a video filmed during Emerson's recent road trip across the U.S.
"Long Forgotten Fairytale" will feature on Emerson's contribution to the long-running DJ Kicks series. Her mix is out on September 18 and features four new tracks (including "Wasteland and Oases") alongside a plethora of other artist's material.
Speaking about the new song and video, Emerson said: "In July my girlfriend and I drove from Los Angeles to New York City mostly following the I-70. We visited family and friends in Vegas and Mesa, where I bought a camera. We stopped at national parks, roadside canyons, small towns and midwest cities. We joined up with friends in Denver after the Rockies to finish the trek as a caravan. It was a beautiful trip. I edited some of the footage from the trip into a karaoke video for my cover of "Long Forgotten-Fairy Tale" by The Magnetic Fields. It's one of my favorite songs."
Avalon Emerson DJ Kicks tracklist:
Avalon Emerson, "Long Forgotten Fairytale"
Avalon Emerson, "Wastelands & Oases"
Butterfly, "Tranceonic"
Waveform, "Breakers in Space (DAT Remix)"
Avalon Emerson, "Rotting Hills"
Anthony Acid, "Doe Doe Doe"
Little Mike, "Dirty Pusher Man"
DJ Sense, "Finest"
General Midi, "The Future"
Oni Ayhun, "OAR004-A"
Oklou,"Just Level 5 Cause It's Cute"
Oceanic, "Yellow Cone"
Smith & Hack, "Ultra Range Process"
Soundstream, "3rd Movement"
The Dirtbombs, "Shari Vari (Avalon Emerson's cybernedit)"
!!!, "Hello? Is This Thing On? (Thomas N' Eric's Rub And Tug Throwdown)"
Avalon Emerson, "Poodle Power"
Lady B, "Cruising Around Motor City"
Regular Citizen, "Ultramarine Dew"
Austra , "Anywayz (Avalon Emerson 14th Life Version)"