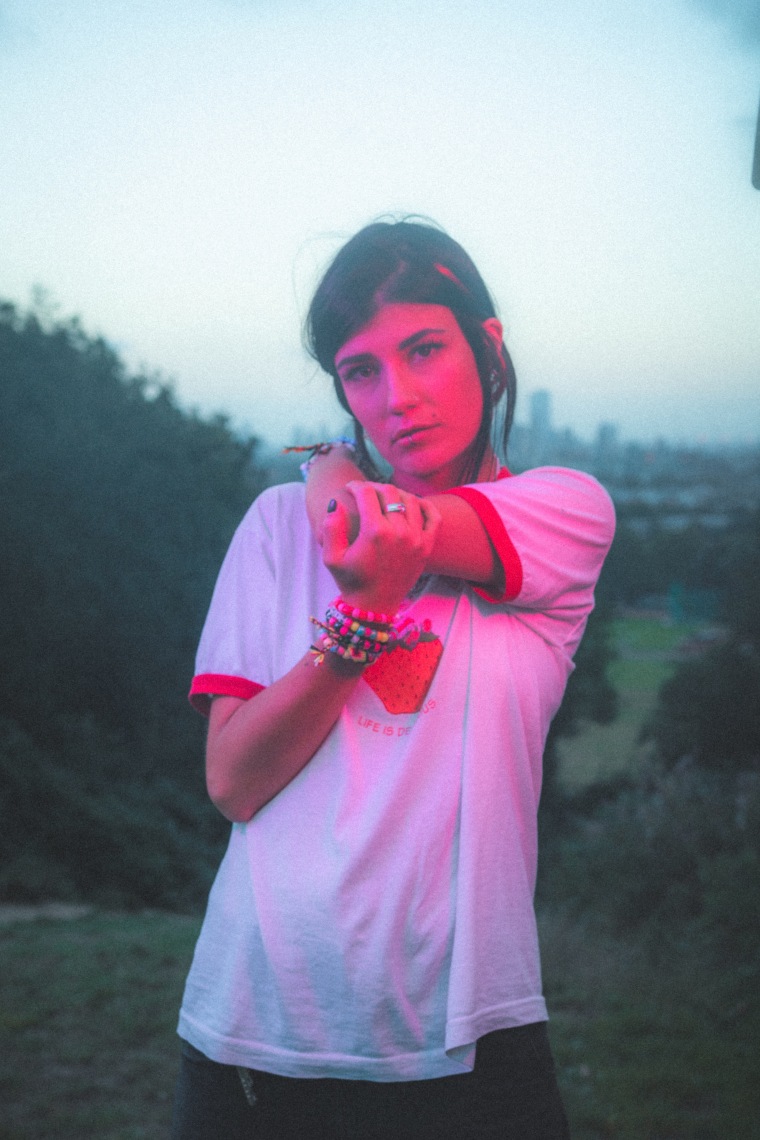 If you have spent 2020 wanting to escape into a simpler world then Austrian-Brazillian London-based singer Viji might have just the thing for you. Her video for "Cherry" is set in a gitchy 2D universe instantly familar to anyone who whiled away their childhood (or, indeed, their adult years) playing video games where your main task is often little more than ensuring a family have a nice home to live in (and aren't visited by the Grim Reaper).
Viji's imaginary bedroom is lined with Frank Ocean and Elliott Smith posters, a good indicator of her own tender songwriting style, and plays host to her love interest (a guy sporting a cherry t-shirt). As the grunge-y guitars ring out the hook-laden verses fly, the animated Viji gets closer to her man.
Speaking to The FADER about the track, Viji said: "'Cherry' is the first song I wrote for this project. It was when I started writing on guitar again. I got the hook in the chorus and the song unfolded around it. The lyrics are about a crush, when you like someone else more than they like you but don't see it. The video characters are based off the Wonderkins from the y2k-style dollz pages. I wanted to create a Sims-esque world the song could live in. Someone off Fiverr did the animations and I put it together on my computer. The posters in the video are some of my fav albums."
Viji is newly signed to Dirty Hit (The 1975, Beabadoobee) and will be releasing her debut EP later this year.